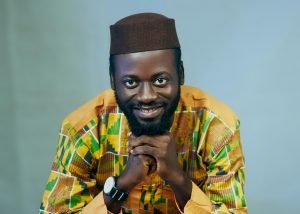 'Seyifunmi Adebote is a leading environmental and communication practitioner with over 8 years of active experience across national, regional and international scopes. His works span environmental policy and communication, multimedia strategy, international diplomacy and youth mobilization.
Before proceeding for a Masters in Environmental Communication and Management at the Swedish University of Agriculture, Uppsala, Seyifunmi worked as a diplomat-in-training where he was responsible for the Promotion and Communication activities at the Embassy of Sweden in Abuja, Nigeria interfacing with 100s of CSO, NGOs and other diplomatic institution. His work centered on promoting Climate and Environment, Drive for Democracy and Feminist Foreign Policy in Nigeria, while also creating globally-appreciated content across different social media platforms.
He has over eight active years of experience working across broadcast, print and digital industries leading branding and data-related projects. As a media consultant, Seyifunmi has designed several frameworks that have continued to reshape narratives, build public image and significantly raise revenues. He hosts the Climate Talk Podcast, in over 20 episodes, Seyifunmi simplifies and communicates Climate Change and Climate Action to over 5,000 subscribers monthly. He works with other environmentalists, activists and development experts around the world to strengthen youth inclusiveness in global climate negotiations, as well as support the growing climate-smart start-up industries across the African continent.
As the youngest Nigerian delegate to the United Nations in 2019, Seyifunmi represented Nigeria at the General Assembly along with President Mohammadu Buhari, the Minister of Environment, Mohammad Mahmood Abubakar and the Minister of Foreign Affairs, Geoffrey Onyeama. His work in Nigeria and across Africa has significantly contributed to youth inclusiveness in projects by the United Nations, European Union, World Bank and other diplomatic entities.
Some of the notable recent projects that Seyifunmi has been a part of include: co-initiating the Youth Climate Innovation Hub by the Federal Ministry of Environment and UNDP Nigeria (2019), Advisory Member of the Youth Climate Council (2020), member of the steering committee for the preparation of Nigeria's Medium-Term Development plan (2021 – 2025), youth delegate, United Nations General Assembly – New York, USA; UNFCCC's Conference of Parties – Madrid, Spain (2019) and Glasgow, Scotland, UK (2021); UN Preparatory Summit – Abu Dhabi, United Arab Emirates; UN's Regional Climate Week, Ghana; and the first-ever Climate Action Summit – New York, USA (2019)
He is a founding member of Media for Community Change, an organization that amplifies the voices of people at the grassroots and trains NGOs on maximizing the media for community development and PickThatTrash – a people-led waste awareness group. Seyifunmi is also a part of the management team at the Ecobarter, International Climate Change Development Initiative, Wildlife Africa Conservation Initiative, and Sustainable Africa Cities and Communities Initiative – all environmental-focused and youth-centered initiatives working across the African continent.
His work has been featured by local and international media stations including CNN, BBC, CNBC, TVC, Premium Times, and Bond UK, amongst others. Seyi has a Masters in Environmental Communication and Management in view, a bachelor's degree in Forestry and Wildlife, Environment Resources Management, and is a fellow of Premium Times' Natural Resource, Extractives and Climate Change Programme.