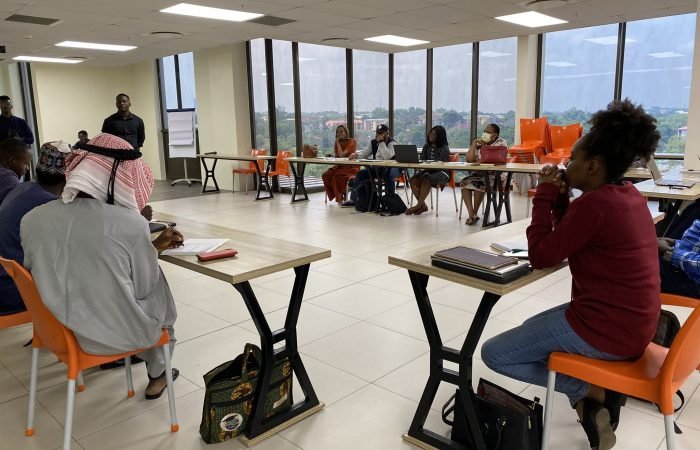 Grateful for every new opportunity to learn.
In the last 5 years of working around climate change and environmental policies across Nigeria and beyond, it has always been clear that there are strong connections between 'Health' and 'Climate Change' but I haven't had the opportunity to write about this.
Last week, I got an email from the Center for Journalism Innovation and Development (CJID) confirming my participation as one of the 20 young journalists to be a part in a masterclass on Health, Climate Change and the Environment. I really looked forward to it and day 1 was all that I imagined it would be and even more!
Not recently have I been a part of such a well-planned training session. The brilliance of the resource persons – all young, experienced and knowledgeable experts. Since COVID19, I seem to have forgotten what it feels like to participate in a physical training session.
Starting with Understanding Climate Change concepts, causes, evidence and impacts in Africa by Dr. Tobi Oluwatola; Understanding One Health Agenda by Adebowale Adedigba, the Project Officer; Climate Change, Health Journalism and Environmental Accountability in Nigeria by Taiwo Hassan Adebayo, the Head of Investigation at Premium Times and the plenty rants from my brother and respected colleague Akintunde Babatunde as he provoked thoughts during his session, Effective Climate Change and Health Communication.
One thing that stood out from the day's session was the opportunity to meet Kemi Busari in person. Kemi was my mentor during the NAREP fellowship program which I was a part of last year (2021) and under his guidance, I have written some of my richest articles – including this where I wrote about why more Nigerians are embracing solar. His session on Writing environmental hazard stories rounded off the day. Just perfectly!
In all, I was intrigued with how they practically explained the strong connection between health, climate change, and environmental issues in Nigeria, with a focus on how journalists can see similar issues through different lenses and write about them.
Looking forward to sharing my story ideas as well as listening to the ideas that will be shared by other colleagues during the story lab session. Most of all, I have an inkling that I am on my way to writing better-written, well-researched and more in-depth articles.