"I don't want to bring kids into a world where they might need to kill others to have water, to breathe air, it is crazy!"
Imagine the chill that this statement sent down my spine as I sat next to Sebastian Kirppu earlier this week to record this episode of the #ClimateTalkPodcast. Sebastian is a forest biologist, one of Europe's foremost biodiversity activists and a well-known champion of the forest for over 25 years who has been conducting inventories and leading guided forest tours.
"If we keep on doing this, we will destroy the future for our grandkids and that's one of the ideas of why I haven't got any kids, because I'm afraid of that. We need to protect more forests because it is one of the crucial ways to mitigate the climate change and stop the loss of our biodiversity." Sebastian introduced me to a completely different approach to understanding our forest.
We also spoke about the countries with the most-forested natural landmass; about deforestation rate across the world, over the years; about the need to rethink our approach towards educating the public, to mention a few.
Does our changing climate today shape your hopes about the future?
You can listen to the full conversation via the Climate Talk Podcast website, link here and also find the "Climate Talk Podcast" on your favourite podcast platform:
Apple Podcasts | Google Podcasts | Spotify | Stitcher | Email | RSS | More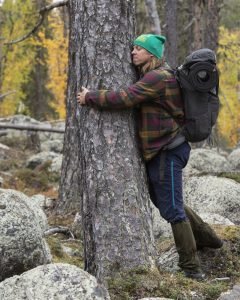 #podcast #future #climatechange #biodiversity #amazon #forest #trees #education #learning #youngpeople