Parents aren't perfect. Many have made mistakes, varying from small mistakes to grave, seemingly unforgivable mistakes; and while most of them are living with some sense of regrets about how they've raised their kids, it doesn't negate the truth that there are things worth appreciating about our parents. For those, whose parents are still alive today, you can't be so sure they will be tomorrow, so why not appreciate them now?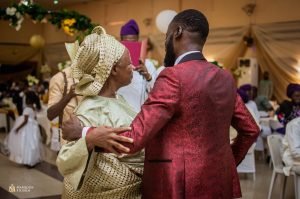 Image credit: Marquess Studios (Mayowa Adebote)
Parents aren't perfect, yet they are worth appreciating.
There are many ways to show appreciation towards one's parents. I have just taken some time to reflect on a few and thought to share some reflections here.
Ask them what they want: Very recently, I wrote my dad recently asking "What do you what for Christmas?" "I don't know yet" was his response and I told him to give it some thought and get back. I am clueless about what his response would be and I don't know if it is something I will be able to grant, but regardless, I know how warm he must have felt to have been asked such a personal question.
Share with the world why/how they are special: If you are one of those many folks who openly celebrate loved ones, don't get lost in celebrating 'boo' and 'bae' all the time, find ways to share with the world why and how special your parents are. I should do this more but I am always reminded of my parent's uniqueness each time I read "Proverbs", not the chapter of the bible here, but a self-published book from 3 years ago.
Say "thank you": As simple as it sounds, it is probably weird for some of us to open and mouths to simply express some sincere gratitude to our parents. Where we find it difficult to do so directly, an equally effective indirect option is by being understanding of their needs and expressing concerns about it – where possible, meet some of those needs.
Spend time together with them: This could be a luxury for many, but it could be priceless for parents. Many years ago, when I got engaged on a project that took me about 500 miles away from home, I always looked forward to every possible opportunity (including christmas holiday) to be back home and it was always a delight to spend some quality time with my parents. For hours, I would listen to them share updates about various aspects of their lives and there was always something new to learn. I must admit that this is a secret to improving parent-child communication and understanding. I recall that for two years in a roll, supported by a colleague Alli, I funded home trips for people who wanted to spend the holiday with their parents/loved ones but were financially unable to. Thinking about it now, I am glad we did and hope to still do so in the years ahead. So, if you can – maximize this christmastide to visit home, spend time with your parent(s) – no matter how brief, and show your parents that they are loved while they are still here. Need I remind you that someday, they'll be gone? (if they haven't yet)
Need I remind you that someday, they'll be gone? (if they haven't yet)
You are welcome to share this with your network and bounce your thoughts too. Curious to learn about how you've appreciated your parents (or how you plan to)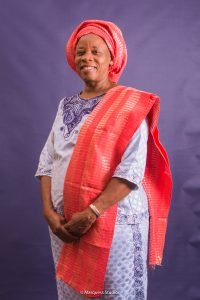 Image credit: Marquess Studios (Mayowa Adebote)
Thank you Mummy and Daddy, what do you want for Christmas?